Company
Our greatest strength:
Our team
We are colorful. We are diverse. We are experts. And in fact every(one) in
his or her area of expertise. And that's exactly what sets us apart. And strong.
Currently we are about 100 employees. This employee base has grown healthily and naturally, and each employee leaves his or her own mark on the company. These traces, combined with the visions and inventiveness of our founder Norbert Hennchen make Freqcon.
Our experts are divided into the teams
Sales
Our sales department regularly puts a smile on our customers' faces. Because we understand our sales holistically. This includes individual consulting at the highest professional level. This claim can be realized by the fact that we only work with real experts in the industry. In addition, our engineers, and hopefully soon female engineers, receive regular training so that our advice is always state of the art.
Software development
Our software development is one of our absolute centerpieces. Because much of what makes us unique originates right here. Software developers only sit in a dark room? No way! Our software experts also accompany our projects during commissioning. No matter whether Alaska or the South Pole.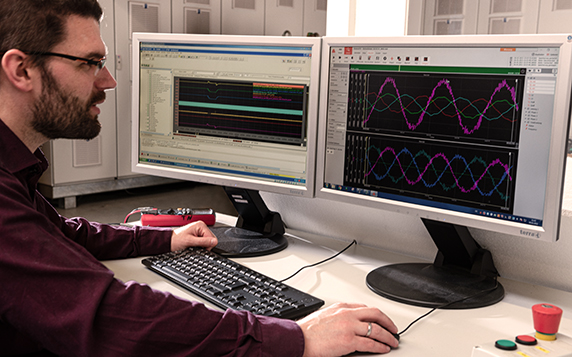 Electronics & Mechanics
Would you have thought that we have a lot of the best handwork behind us? What one often experiences in an automated way or also witnesses in the media are pure mass production approaches. Our projects are as individual as our customers and the wishes of our customers. And for this, high-quality handmade by real professionals is the best solution option.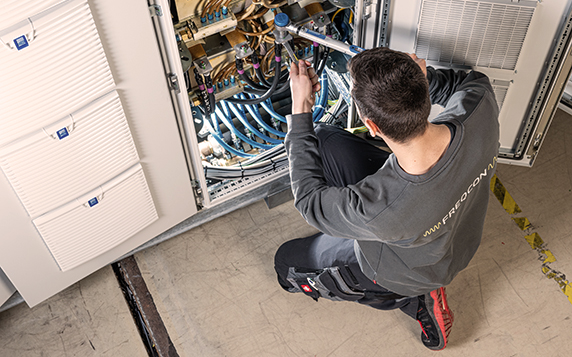 Human Resources
Our HR team organizes and maintains all of our now approximately 100 employees. Whether salary or individual training. Whether development discussions or team-building events, from asparagus dinners to canoe trips.
"A good team culture relies on teamwork, which lays the foundation for success." – Ted Sundquist, American football player.
Purchasing
Our purchasing department takes care of the important task of ensuring that we always have everything we need. Whether raw materials, building materials or technical accessories.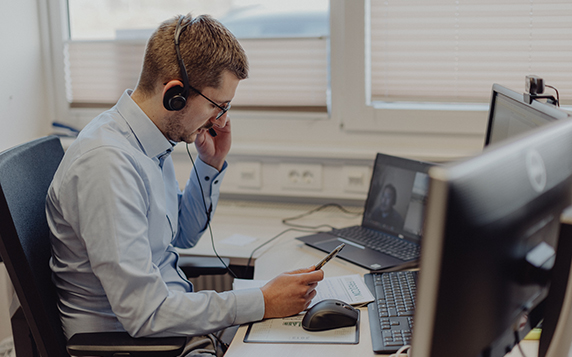 Project management
Interface management is always particularly important for optimal project progress. This is exactly where our project managers come in. With their enormous expertise and distinctive tact, they lead our projects to a successful conclusion with happy project participants.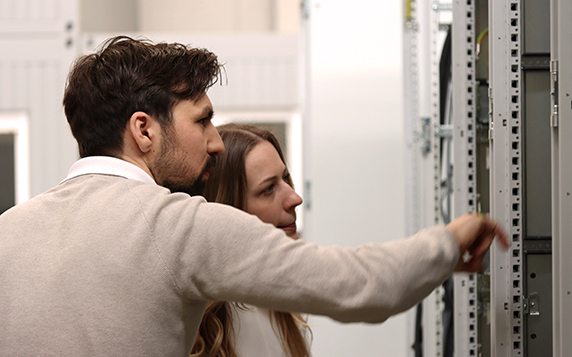 Construction
Our construction regularly lays the foundation for the masterpieces we ultimately build.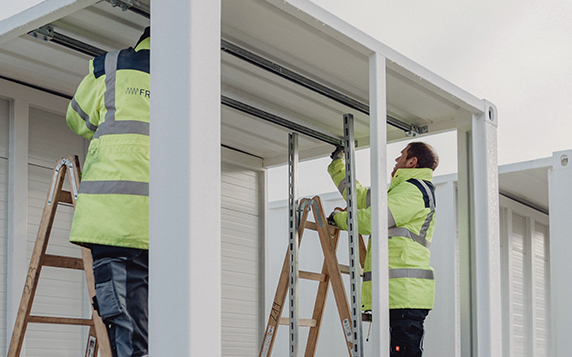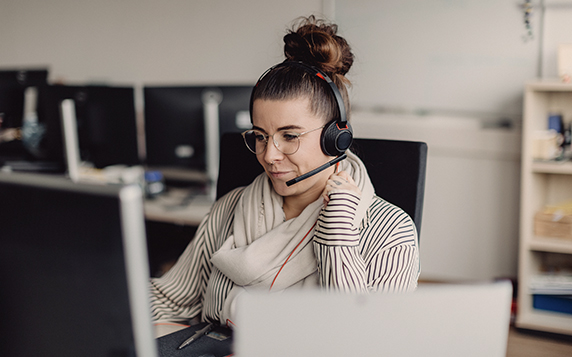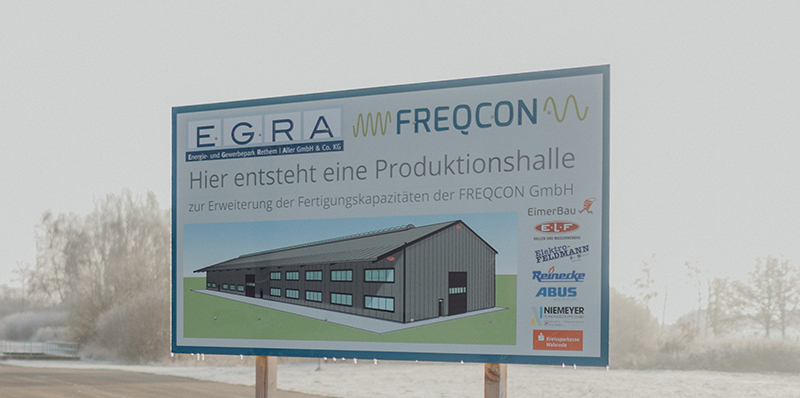 Great news!
And soon our team may grow even more, because our new hall building is expected to be completed this year.
Well-being management
Yep, read that right. We have in-house Freqcon wellbeing managers. And lots of it! They excel in exceptional skills, with a focus on cute peeking and tucking away treats. But seriously, would you have thought that there is a study* that proves that 90% of the study participants who work in an office with a dog say that they feel a definite improvement in the working atmosphere because of the dog? And that dogs in general can reduce stress? And can lower the blood pressure of their owners?
They can even strengthen the psyche and give comfort.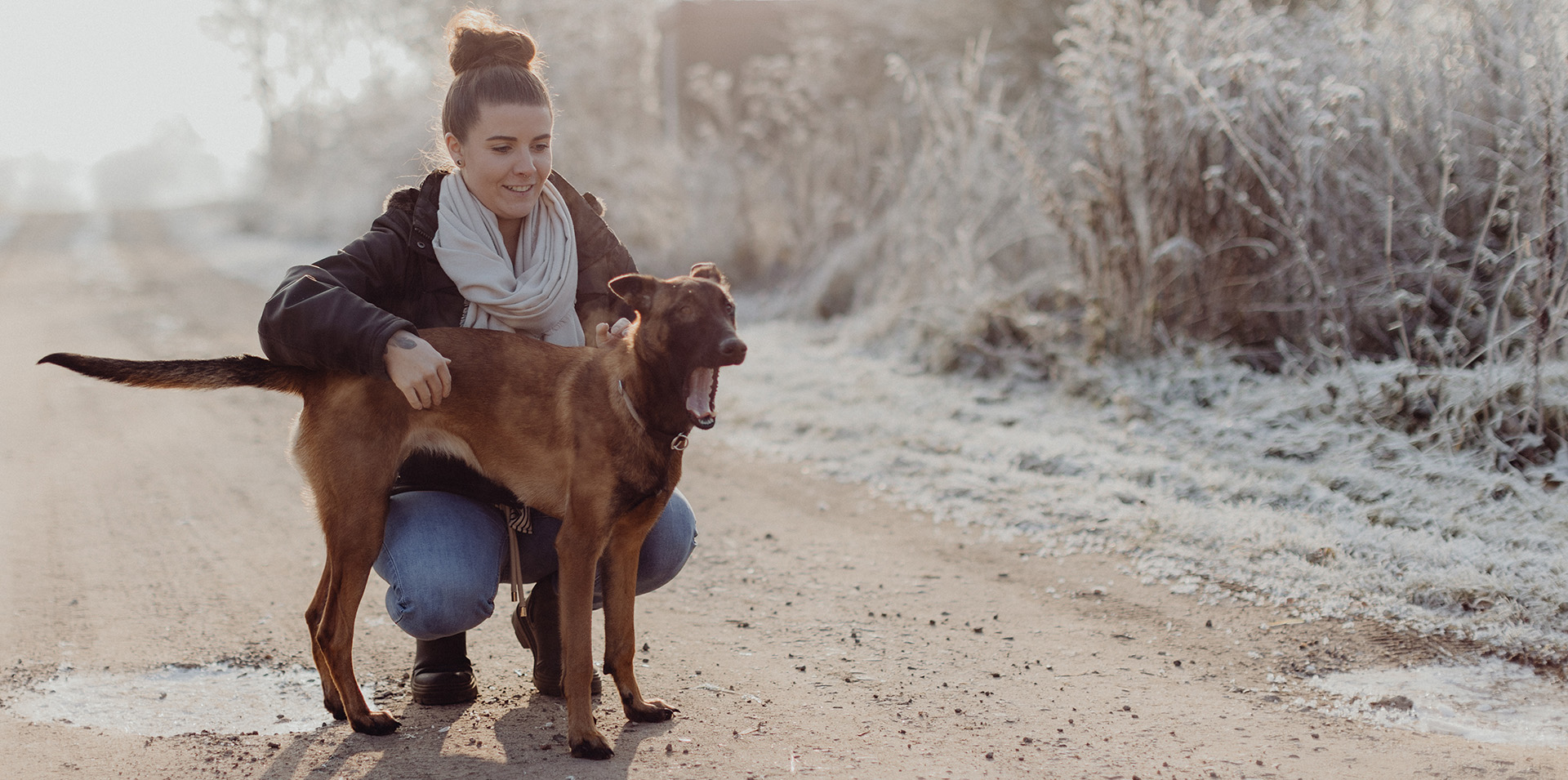 We are now very proud of this: Freqcon has grown so healthily and holistically that we can now cover all core competencies autonomously in-house.
We can work together. We can laugh together. We can roll up our sleeves together. By the way, you can also find many insights on our social media channels. Feel free to drop by!
You still have questions?
Contact us!