Virtual instantaneous reserve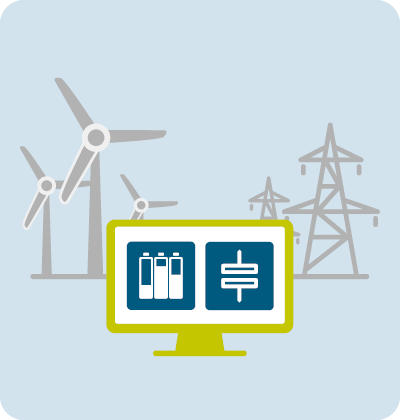 Virtual instantaneous reserve
Power plant generators are able to compensate for a short-term loss of power due to the kinetic energy of their generators. Renewables typically do not provide instantaneous reserve because generators are connected to the grid via frequency converters. However, modern frequency converters coupled with ultracapacitors or battery storage can increase the feed-in energy within a few milliseconds in the event of frequency dips and thus support the grid. Depending on the system concept, instantaneous, i.e. completely delay-free active power adjustment in the event of frequency fluctuations can also be realized with frequency converters. This feature is also called virtual instantaneous reserve.
Ultra fast frequency stabilization
In the future, also additional revenue from remunerated grid service
Applications
FREQCON products for virtual instantaneous reserve
You still have questions?
Contact us!