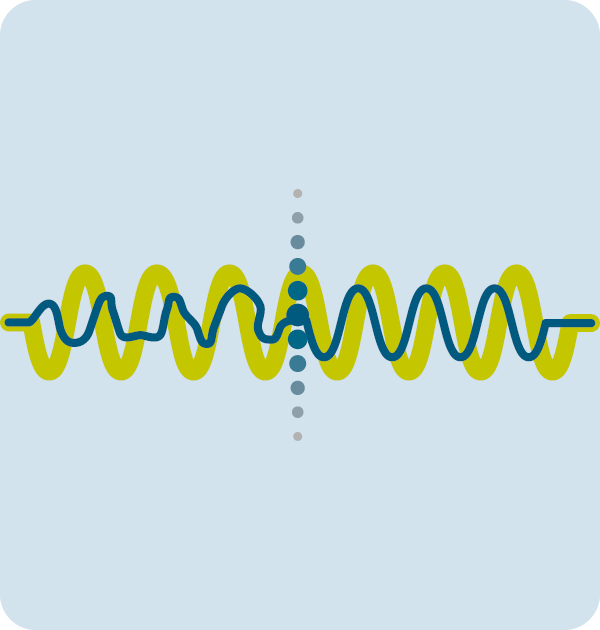 Harmonics, also referred to as harmonic oscillations, are caused by non-linear loads, such as frequency converters or switching power supplies. These act on the power system as if they were a current source feeding in multiples of the fundamental current. Primarily, harmonic currents load the grid beyond what is technically necessary, requiring circuit breakers, transformers, lines, etc. to carry more current. Secondarily, the harmonic currents cause the line voltage to become distorted. In addition, resonances and the effects of clock frequencies also lead to deviation from the ideal voltage. An active harmonic filter, usually a frequency converter, can smooth the harmonics and eliminate the associated side effects.
Efficient frequency and voltage control
Wear and failure protection of components, lines and equipment
Our solutions
FREQCON products with active harmonic filter
You still have questions?
Contact us!