Honors and awards
Strong feedback for strong innovations
Everyone said, "You can't do that!" Then someone came along who didn't know that and just did it.
Our everyday life also consists of projects and innovations that do not follow well-trodden paths, but often have to discover and open up entirely new paths. We are therefore all the more pleased when our innovations receive awards, thus giving even greater appreciation to the efforts of each individual who became part of this vision.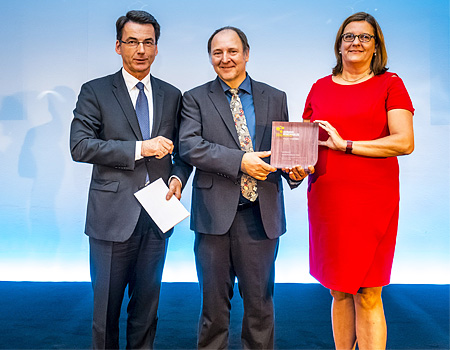 That's why our products are so groundbreaking
Our products make it possible to efficiently integrate renewable energy at all levels, helping to realize a complete shift away from fossil fuels, towards a greener world of tomorrow.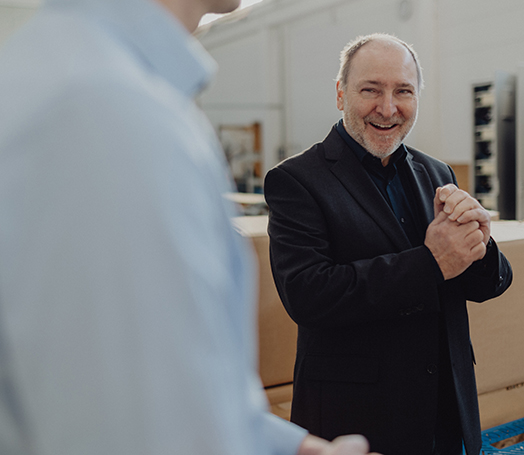 Thinking about tomorrow today?
We were already thinking about the day after tomorrow yesterday.

We are convinced that we can implement the energy turnaround



together and convert our system to 100% renewable



renewable energies.

Norbert Hennchen
We are proud. And say thank you!
Our honors and awards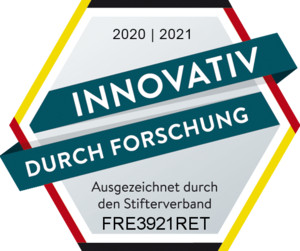 Innovative through research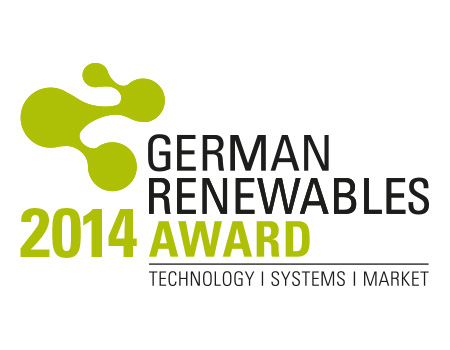 German Renewables Award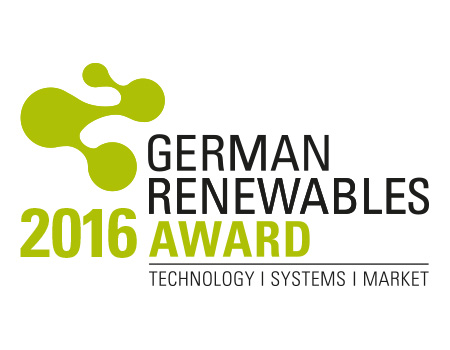 German Renewables Award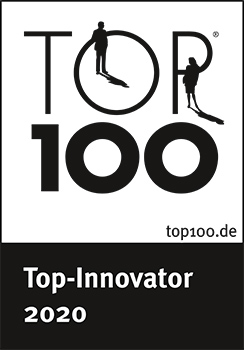 TOP Innovator
FREQCON named innovation champion
Überlingen – Letting go of the old and daring to try the new: innovative medium-sized companies like FREQCON GmbH from Rethem are not afraid of change, but see it as an opportunity. The company was thus a convincing winner in the 27th round of the TOP 100 innovation competition. FREQCON is officially part of the TOP 100 as of June 19. In the scientific selection process, the company impressed particularly in the size class B (51 to 200 employees) in the categories "external orientation / open innovation" and "innovation success".
Frequency converters are needed so that wind energy can be fed into the power grid. FREQCON is one of the leading German manufacturers of these systems, and also of control systems and energy storage solutions. The latter stabilize the corresponding power grid when wind energy is fed into it. The company from Lower Saxony developed the first full converters for wind turbines 30 years ago and today has 80 employees worldwide.
The top innovator cooperates with a number of national and international universities. For example, his employees are working with a German university and the Fraunhofer Institute to develop a wind turbine with integrated battery storage. "Our goal is to stabilize the public power grid by using wind turbines with integrated energy storage," explains CEO Norbert Hennchen. The TOP 100 company is also active in China: FREQCON built an integrated converter for the largest Chinese manufacturer of wind turbines that can set up an island grid and supply energy to smaller facilities without a connection to the public power grid.
In addition to the strong external orientation in development work, i.e. the involvement of external partners, the company also has strong internal innovation expertise: Norbert Hennchen devotes 60 percent of his working time to the topic of innovation. He is supported by the "Ministers for Research" – eight staff members from various working groups. They regularly discuss new ideas and assess their opportunities and risks.
You still have questions?
Contact us!